Break into tech with
IT Support
Gain skills and a Google Certificate in 14 weeks without quitting your day job. Pay $0 upfront.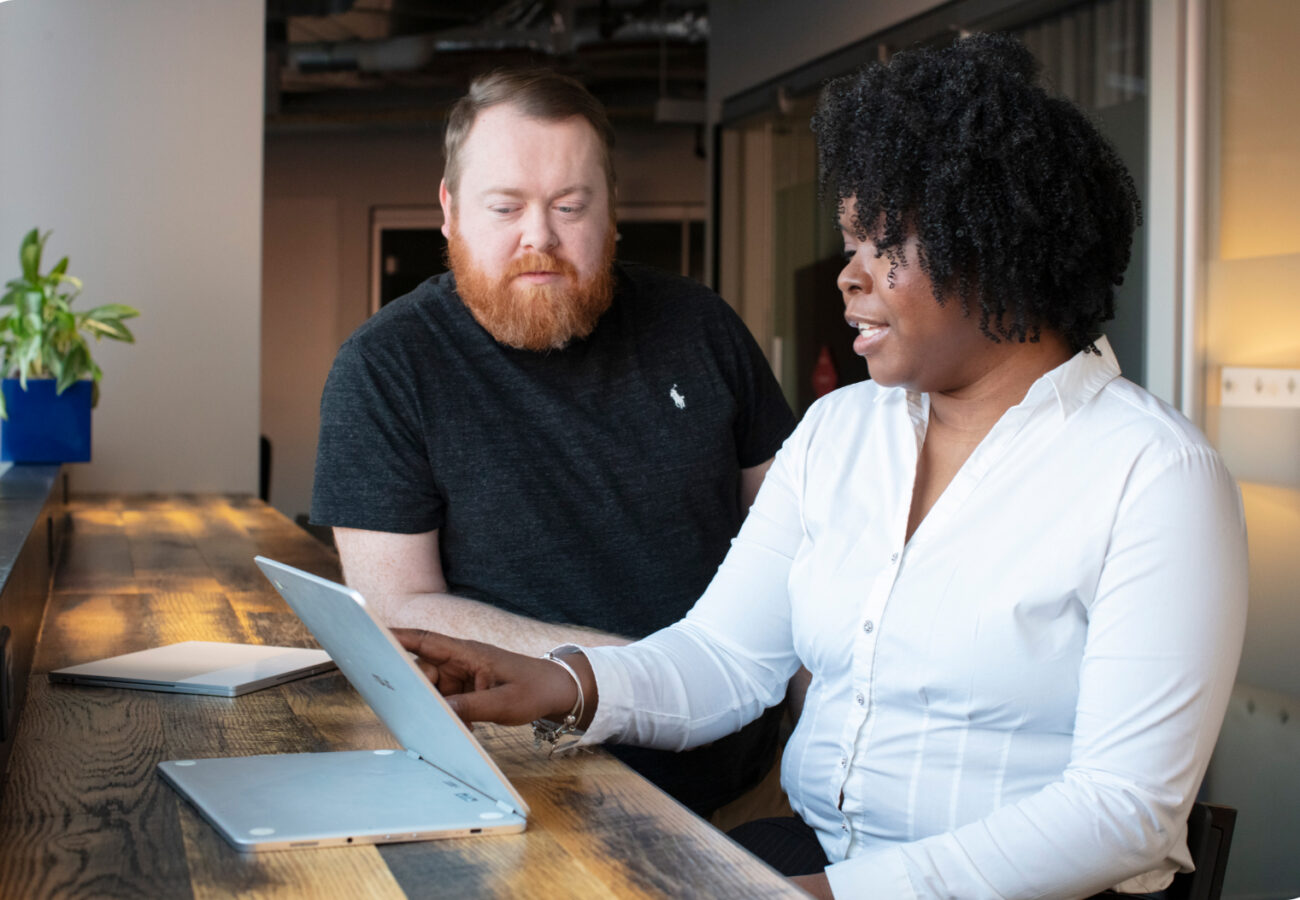 Requirements and FAQs
Admission requirements
To be eligible for any of Merit America's programs, the following must be true:
You have a high school diploma or GED.
Associates and bachelor's degree holders are welcome.
You do not have a graduate degree and are not currently enrolled in a graduate program
You are a fluent English speaker, reader, and writer.
You are a resident of the U.S. and authorized to work in the U.S.

DACA and Temporary Residents must have a status/visa that does not expire within six months of the Immersion start date.
Residents of U.S. territories are eligible for our program.

You are 18 years of age or older.
You will be seeking full-time employment upon completion of the program.
Frequently Asked Questions
Why Choose IT Support?
Why IT Support is Your Next Career Move
Considering a career change into tech? IT support is a rapidly growing field that offers engaging, people-focused work. With the increasing reliance on technology, IT skills are becoming some of the most in-demand skills in the job market.
Why Choose a Career in IT Support?
Competitive Compensation: IT Support specialists are in high demand across all industries, which translates into high-paying career opportunities and impressive tech salary packages.
Career Growth: The tech industry is dynamic and ever-evolving. With tech job training and a Google Certificate in IT Support, you're setting yourself up for continuous career advancement and tapping into the growth potential in tech.
Fulfilling Work: Engage in roles that are not just tech-centric but people-centric work that ensures users can gain knowledge in technology without a hitch. Plus with a flexible schedule that many tech roles offer, you can achieve the perfect work-life balance.
Considering the affordable tuition options and the possibility of no upfront cost, transitioning into IT support has never been easier. Merit America provides success tools by emphasizing career coaching, offering tech training, and ensuring you're equipped with the world's top tech companies' desired skills.
Whether you're a non-traditional student, veteran, person of color, or someone looking to champion women in tech, this is your chance to land a new job in a field brimming with potential.
Apply Now
Learner Story – Halid
Apply for an upcoming IT Support cohort
For our January 2024 Data Analytics cohort, we're offering priority admission with simplified application steps to help you secure your spot quickly and easily. This is your chance to transform your career – apply today!