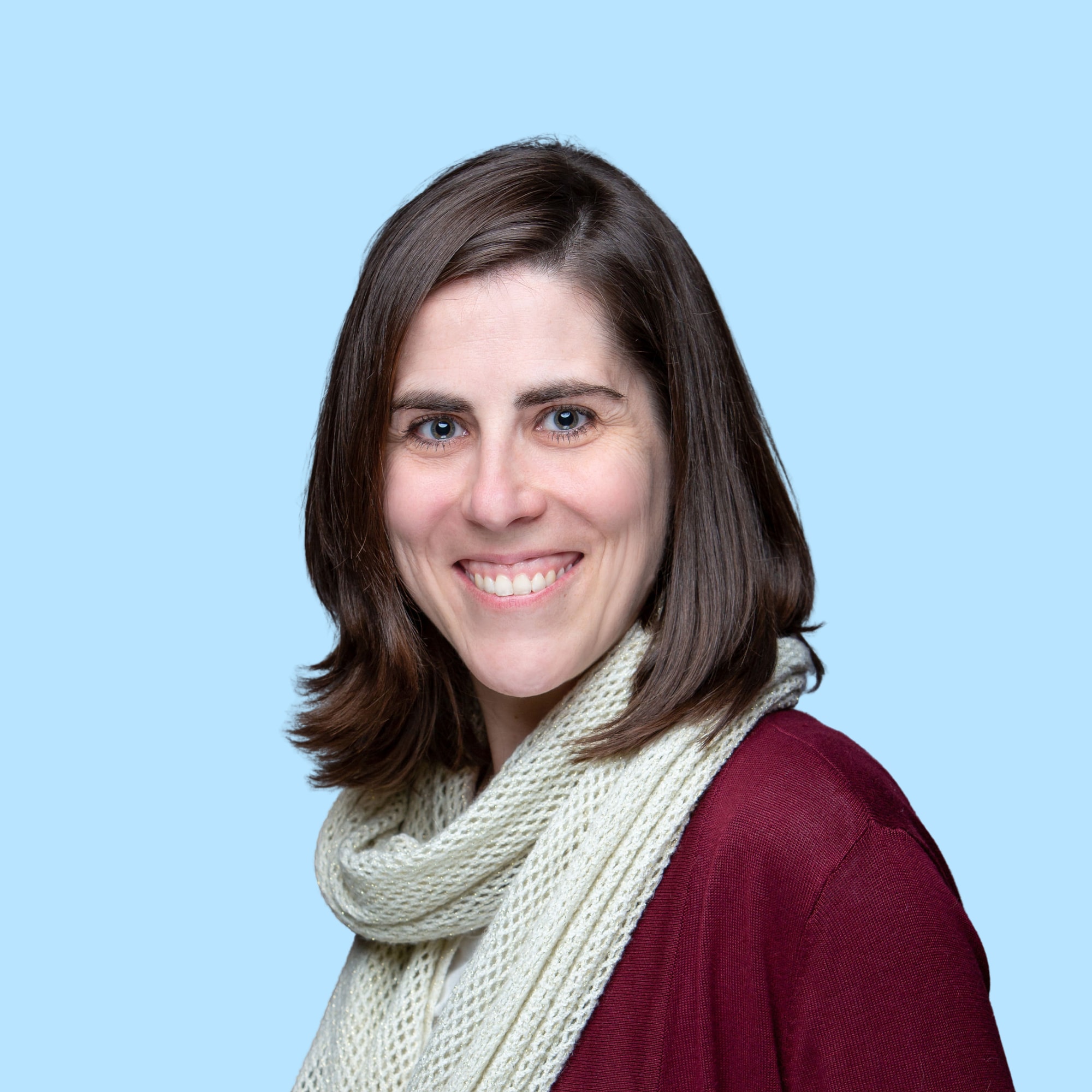 In honor of IT Professionals Day, we interviewed Molly McLoughlin, who currently serves as the IT Lead at Merit America. From her roots in the Arts to her pivot to tech, Molly serves as a great example of the talent and passion that IT professionals bring to the table. Read more about her journey below!
Q: What do you do? What is your day-to-day like?
A: I am the IT Lead for Merit America. Like in many IT roles, my day is often not the same from one moment to the next. Generally, it's a mix of projects, reactive work, and meetings. I try to start my day early to go through emails and any company updates that may have happened from the previous day. Because Merit America is fully remote, often West Coast folks work much later in the evening and may have sent emails/slack messages after I've logged off for the day. I like to get those addressed early in the morning so they aren't waiting more than a day or so for a response. Then, I often start in on one of the projects I am working on, leaving Slack and email visible so I am able to respond to company needs. In our organization, we use a Slack channel to address IT concerns so I have notifications set to alert me if anyone is needing something so I can quickly shift from project work to helping those in my organization. Sometimes, mini-projects emerge from these requests, and I must do some research or reach out to software reps/trial scenarios to determine how best to support the request–this also makes up my day. Similarly, I have meetings sprinkled throughout the day and those may have action items I need to explore.
Q: Have you always had an interest in IT? How did you get into IT?
A: Honestly, no. I was always more into the Arts. I recall taking a computer programming class to get out of the math requirement in college and thinking it was neat, but I had zero experience with it so thought it was too late to switch my career focus at that time. I went on to art school and found my interest sparked when I was taking a web design course. It was a nice blend of tech and my design sense. From there I went on to work at Apple retail and was hooked. I found trying to solve the mystery of why something didn't work kept me intellectually stimulated and I loved the feeling of solving problems while making people happy. Eventually this translated into wanting to help people build confidence in learning tech and explaining how to use technology in relatable terms for folks. I was able to help people and solve mysteries daily with a sprinkle of my art skills here and there and it has been a good fit since.
Q: What's your favorite part about the work you do?
A: In my current role, I really enjoy organizing our platforms to be in the best condition possible, while helping folks find solutions for their technical problems. By helping them, they can do their jobs with greater ease—which makes me happy but also helps the mission's overall goal, which includes helping a much broader audience that can make an impact beyond just my simple action.
Q. What's the most challenging part about your job?
A. Great question! I would say any time you start in a new position, your institutional knowledge has to be refreshed. What I mean by this is you're learning the new systems, technology, and common issues folks run into. When you've been somewhere for a while, solutions are quicker to pull forward because often there are some repetitive IT questions and you quickly know the answers. As I am fairly new to my job and this organization, I am building this knowledge base and sometimes it takes me a bit longer to find solutions. This becomes challenging if there is a time-sensitive question because I need to seek solutions, whereas I might know them automatically with more time. Even for someone who has been in IT for over a decade, changing jobs or organizations, puts you in a learning position again. While I can fall back on my years of knowledge that helps me know where to look, experience with the specific organization and how they like to work and specific software will always take some time to learn.
Q. What advice would you give to aspiring IT professionals?
A. I would remind people what I mentioned above—everything is new no matter how long you have been in the IT field when you start a new position. While you may be starting out brand new and feel you do not know anything, trust that knowing how to think through, communicate and seek out solutions will benefit you. Someone once told me, "You can't teach personality, but you can teach skills." When a learner completes our program, that says that they have the capacity to learn and communicate well. While you may feel insecure at the need to look up information often in the first year, know that even people like myself, who have a master's degree in technology and more than a decade of experience, have to do the same thing when starting somewhere new. You have the skills to be successful!
---
Interested in launching your own rewarding journey in IT or tech? Discover how Merit America's programs can help you take the next step. Don't miss out—apply today and transform your future!